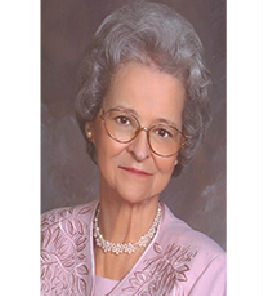 Our History

On the corner of Columbus Road and Wellsworth Avenue in Macon, Georgia sat a Church named "The Lighthouse Tabernacle." The Building, a barn-like structure with sawdust floors, was then pastored by Reverend Allie Taylor. As this Church prospered, a block building was erected and the Membership grew. Among those joining that Church Family Fellowship was the Reverend Estelle M. Hilton Good.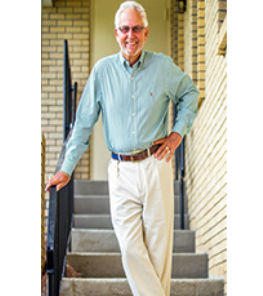 A seed was planted during an evangelistic meeting and on August 2, 1962, Founder Good began ministering in a little Laundromat on Rocky Creek Road near PioNono Avenue with approximately seven (7) Members. Word soon spread that Pastor Good had remained in Macon; therefore, former Members of The Lighthouse Tabernacle came to the laundromat to worship.
During the next year, the Church membership in the Laundromat grew and this assembly moved to a Seventh Day Adventist Church on Montpelier Road to conduct Sunday Services. After the Seventh Day Adventist Church moved to Wimbish Road, they offered this location to the yet unnamed Congregation. However, once again, God had a different plan. While riding down this formerly wooded area on Bloomfield Road, Pastor Good glanced at a hill lot and said, "That's It!"
Establishment of this Church on Bloomfield Road did not come without a struggle. Even though there were Churches down the street, local planning & zoning officials would not allow placement of a Church. Naming the Church "Evangelistic Missionary Center" allowed zoning approval and a tent was pitched near the road. Evangelistic Missionary Center encountered great resistance from neighbors, who called the local police department complaining of loud noises during worship services. Efforts were made to address the community's complaints; however, because the neighbors continued to complain, a 10 pm curfew was placed on the Church. On another occasion, Founder Good was approached by law enforcement officers while delivering a sermon and was given a subpoena to appear in Court. God intervened for this Church and the judge dismissed the case due to unfounded charges. The Church continued to grow and to prosper.
In June, 1963, an Army barrack was given to the Church and was moved from Robins Air Force Base at the Church's expense. The Church remained in that building for six years. During those years, the struggles continued because God called this Church to be interracial.
During a revival service, Pastor Good who was called to the door and issued a threat that the Ku Klux Klan would burn a cross in the yard if the Church ever had services in that building again. After much prayer, intercession and seeking God for the welfare and safety of the flock, Services continued the next night without incident.

In 1968, ground was broken for the present Sanctuary. The floor plan was designed by Samuel Richitt and Bill Brooks, Sr., then Members of the Church. By 1970, the Church was finished with a united effort by the entire congregation. The Church was renamed and dedicated as HIS "Lighthouse of Deliverance" by Rev. Don Stewart of A.A. Allen Ministries.
An educational building was added to the Church in 1977. This building housed the "Lighthouse Bible Training Center" until 1988. Many of the present Members of this Church attended and graduated from the Lighthouse Bible Training Center. In 1990, the lower level of the educational building was remodeled to include staff offices and a Conference Room. Also in 1990, God began revealing that our Church was entering into a new dispensation.
Because God desired to establish a deeper work, the Church was renamed "Covenant Life Cathedral." In 1993, the Dr. Estelle M. Good Family Life Center was built. In 1996, the Army barrack was given to another Ministry and remodeling began on the Church's current Sanctuary.
Due to health problems, Founder Good accepted the position of Senior Pastor Emeritus. By divine appointment, the mantel of the Covenant Life Cathedral's Leadership & Pastorate was passed on by Founder Good to Reverend Robert W. Hunnicutt, who had been serving in the capacity as one of CLC's two Assistant Pastors. On March 18, 2000, Reverend Hunnicutt was installed as CLC's Pastor/Shepherd and Chief Executive Officer. At that time, Mrs. Sandra Faye Hunnicutt became CLC's 1st First Lady.
CLC's first full-time employee, Mary Williams Baul, was hired on January 16, 1998 by Founder Good to serve in the position of Church Administrator/Secretary. She was working as a Deputy Clerk III for the Bibb County Board of Commissioners under the Chairmanship of the late Larry G. Justice when she received the call from Founder Good to leave her job there with Bibb County to come to a Ministry position with Covenant Life Cathedral as its Full-time Church Administrator/Coordinator. Ms. Mary Baul is not only CLC's first full time employee, but she is also CLC's first full-time black (African American) employee. She was promoted a few years later to Ministries Coordinator/Church Administrator and continues today to serve in that Ministry position. CLC's first Christian Education Director was Diane S. Brown, who continues to serve faithfully to this date in that calling.
Lee Good Sanders, daughter of Founder Good, who served faithfully and with excellence as Church Bookkeeper/Treasurer for 16 years, tendered her resignation from that position effective February 28, 2011 to work alongside her husband in their family's business of Sanders Church Furnishings. Linda Dale Godwin, CLC's Financial Counselor, was appointed by CLC's Board of Directors to fill that position effective March 1, 2011.
Founder Good was called to her Heavenly Home on Thursday, October 23, 2008. A Home Going Celebration was held for her on Monday, October 27, 2008, at Covenant Life Cathedral. Interment was in Glen Haven Memorial Gardens.
The affairs of Covenant Life Cathedral are managed by the Church's Board of Directors, whose members shall have the fiduciary obligation to the Church. This five Board is: Pastor Bob Hunnicutt, President; Billy Wayne Brooks, Jr., Vice President; Mary Williams Baul, Secretary; Linda Dale Godwin, Assistant Secretary & Treasurer & James L. Hawkins.
Additionally, CLC is made up of a 7-Member Board of Elders, whose responsibilities are to advise and teach and functions to provide spiritual support to the Pastor in the discipleship of new converts, praying for the sick (James 5:14), encouraging and developing spiritual gifts and Ministries in the Body, and to assist in the administration of the Ordinances of Covenant Life Cathedral. This seven Member Board of Elders consists of the following Members: Pastor Bob Hunnicutt, President; Jerry M. Norris, Sr., Vice President; Mary Williams Baul, Assistant Secretary; Reverend Terrell L. Brown, Jr.; Debora S. Evans, Secretary; Linda Dale Godwin, Treasurer, and Cornell Lawrence.
Under the leadership of Pastor Robert and First Lady Faye Hunnicutt, Covenant Life Cathedral continues to grow. It also continues the mandate from God to "meet the needs of the total person - Soul, Spirit & Body!" This Church carries a torch today that has endured for almost 54 years. We are the heirs of the faith of our Founder, Founding Members and those who have followed in her footsteps. Now, we turn from the glimpse of the road they traveled to meet the challenges of tomorrow. It our obligation as fellow laborers in Christ here at CLC to work hand in hand with Pastor Bob & First Lady Faye Hunnicutt to let a dying world out there know for a certainty that we serve a true and living God and that they, too, can know this God as well. It is a privilege for us to pass the rich history of Covenant Life Cathedral on to future generations. The legacy of Christian love that began almost 57 years ago continues —